Erasmus+ 2016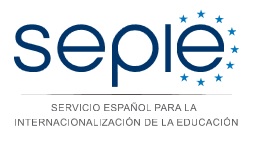 The ceiA3 Agrifood Campus of International Excellence is composed by the universities of Almeria, Jaén, Córdoba, Huelva and Cádiz. Since its creation in 2009, its internationalization strategy has focused on academic and institutional collaboration, through the promotion of student and staff mobility actions within the frame of our fields of expertise, such as agri-food and other related areas.
One of the great achievements of this Campus was the obtention of the Erasmus+ Consortium accreditation, granted in 2014, which allowed us to apply for Erasmus+ projects which were eventually awarded in subsequent years 2014, 2015, and 2016 calls.
During these years, ceiA3 has signed academic collaboration agreements with more than 30 institutions located in 16 countries in Europe and Latin America, which have allowed funding of more than 130 student and staff mobilities from / to Campus universities.
If you want to know more about our current partners, you can visit the section Erasmus + Agreements

Project KA107 – Staff Mobility between Program countries and Associated Countries (Latin America)


Resolution of admitted and excluded STAFF (Teaching and Training) (06/04/2017)
Documents for participants:

Model ACCEPTANCE LETTER
Staff for TEACHING

Grant Agreement for TEACHING


Mobility Agreement for TEACHING
Staff for TRAINING

Grant agreement for TRAINING


Mobility Agreement for TRAINING